Flora Health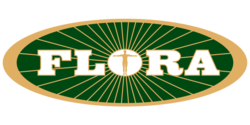 Flora Manufacturing and Distributing Ltd., established in 1965 and headquartered in Burnaby, BC, is a privately owned nutraceutical manufacturer known for high quality whole food supplements, full-spectrum botanical extracts, unrefined seed oils, and European health tonics.
Products available:
Elderberry+ Adults and Kids
Flora's Elderberry+ Liquid Formula is a delicious, organic blend of elderberry, echinacea and licorice. It can be taken daily or used to provide relief from cold and flu symptoms.
Ferritin+
Ferritin+ is a plant-based ferritin-iron made with organic peas. Ferritin is a naturally protein-coated form of iron found in legumes that allows for time release and efficient absorption, which helps to minimize digestive upset. Flora's clinical studies have shown that plant-based ferritin iron capsules can effectively maintain healthy iron levels. 
Manuka Honey
Flora Mānuka Honey is produced by a sustainable, eco-friendly, 100% Māori-owned honey operation in New Zealand. 
Organic Spirulina
Spirulina is a type of blue green algae rich in protein, carotenoids, essential fats and trace minerals. Spirulina is a source of protein to help build and repair body tissues, reduces symptoms of allergic rhinitis such as nasal discharge, sneezing, nasal congestion, and itching and is a source of antioxidants to protect and reduce oxidative damage caused to cells by free radicals.
Psyllium Husks
Psyllium husks can provide gentle relief of constipation and/or irregularity, promoting bowel movements by increasing bulk volume and water content.
StressVeda
Stressveda™ combines ashwagandha, one of the most highly treasured adaptogens in Ayurveda, with plant-sourced vitamins. The resulting combination helps increase resistance to stress and helps increase energy in the case of mental and physical fatigue related to stress.
Super 8 Plus Probiotic
This probiotic blend is designed with a high concentration of Lactobacillus acidophilus to support the gastrointestinal health of the small intestine and help maintain a healthy yeast balance.
If you're interested in other Flora Health products, please let one of our team members know and we can place a special order.